Details
Material: paper
Product Weight: 0.05kg/pcs
The Best Family Game, partner dear parents, children resist maturity, is the ideal tool for parents, partner game time and family time. With closestool humor suitable for age and adult funny invincible, it can be used by all ages.
100 more cards = 100% more and better efficacy: If you have mastered the original children resistance mature game, you will want to get this extension package !! Become an instant champion in camping, sleeping, game nights, family gathering, summer camping, plane travel and other occasions!
Concise and unique, extremely irritating Kids Against Maturity combine the blank game which has been tested and tested, a pleasant way to play, and a perfect way to bring your family together.
Praise of the whole set of games-each player can get 10 white answer cards, and they will ask Blue question cards in turn. Each questioner chooses the most interesting answer and the most attractive response of the player to win the game.
Obligatory warning-non-humorous husbands and those who don't like flat jokes may not be approved. A little bit assurance; like other desktop chessboard games, it will keep your children away from mobile phones, tablets, Fortnite and other electronic devices for only 30-90 minutes.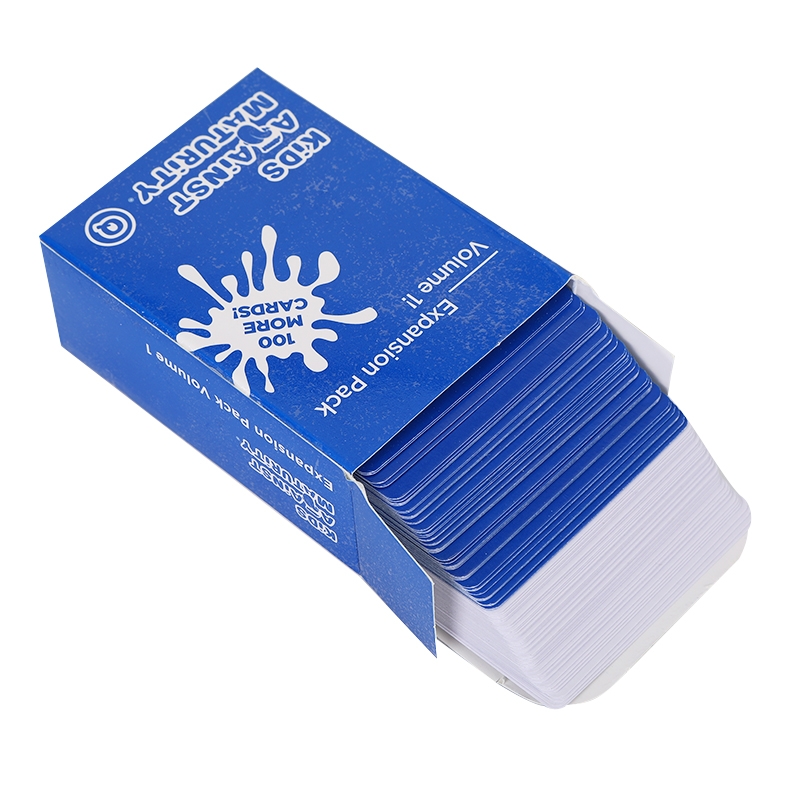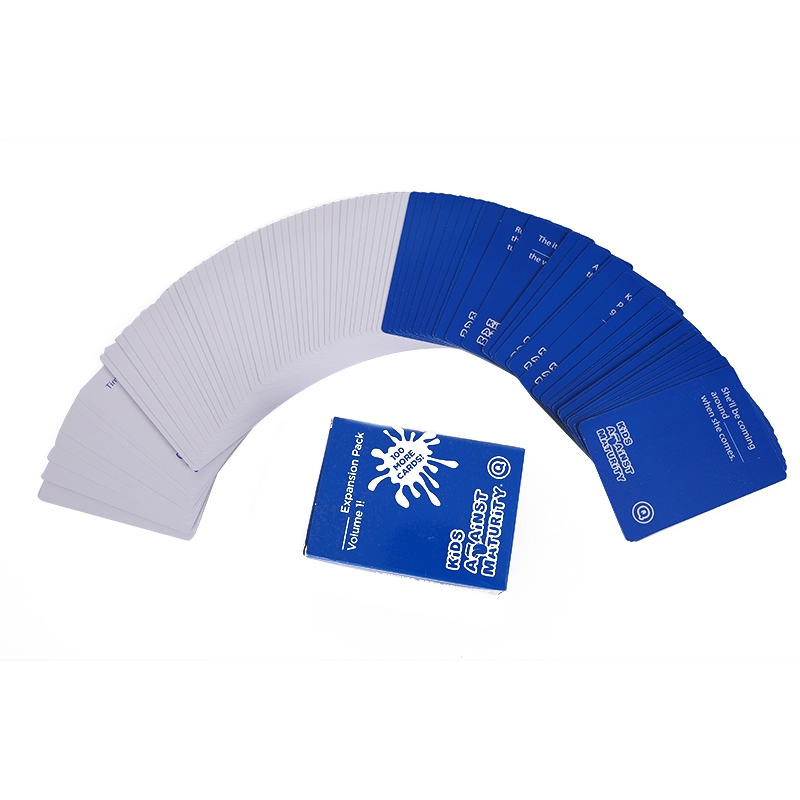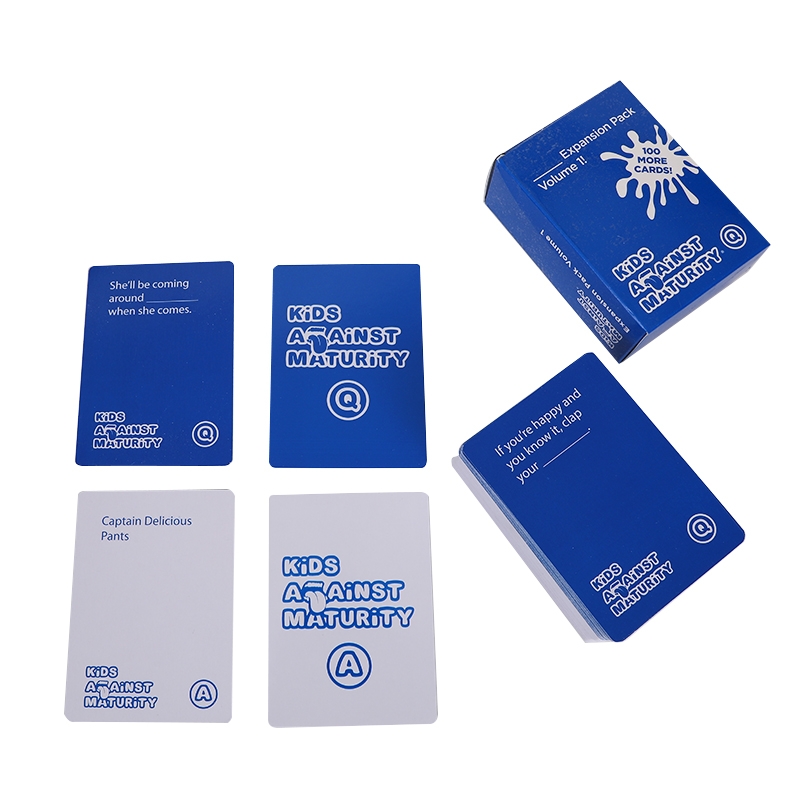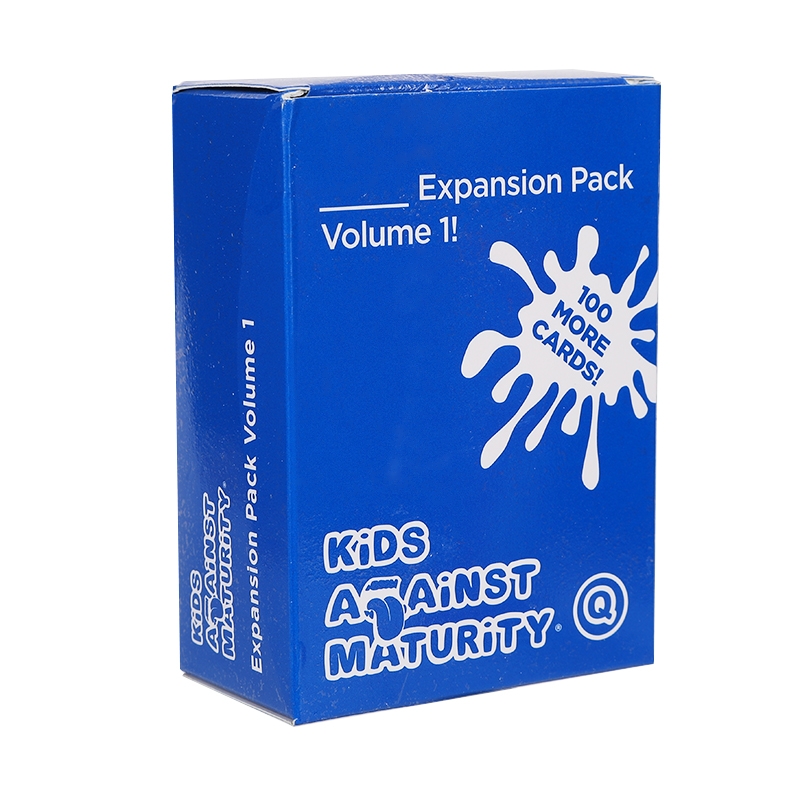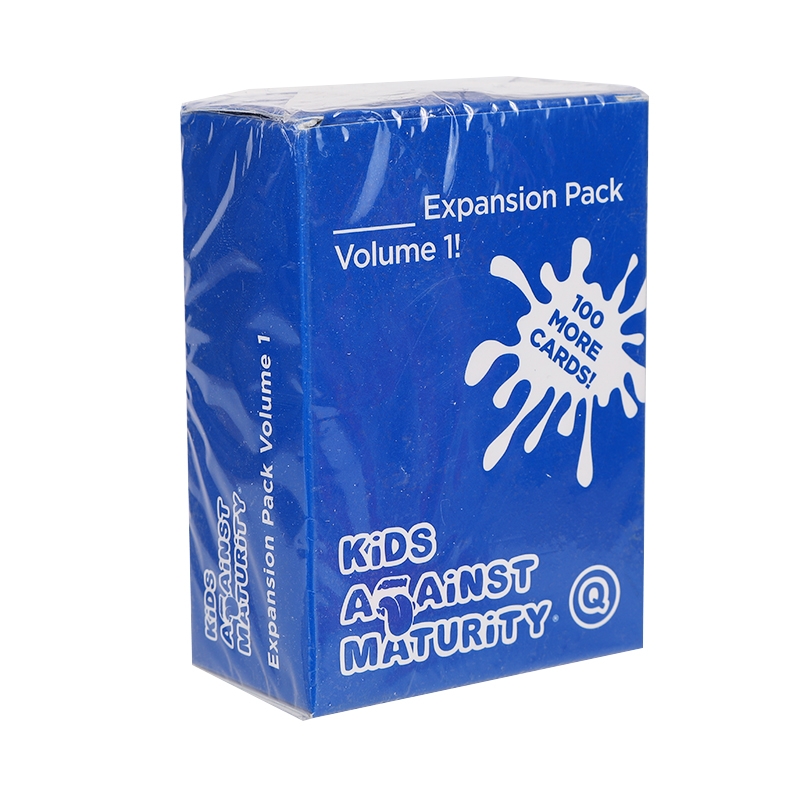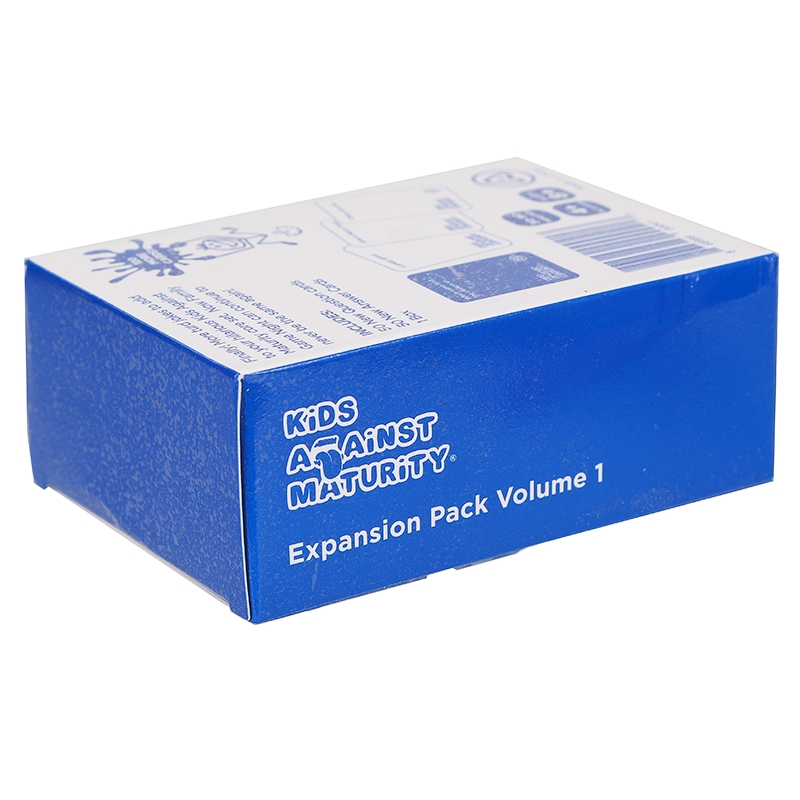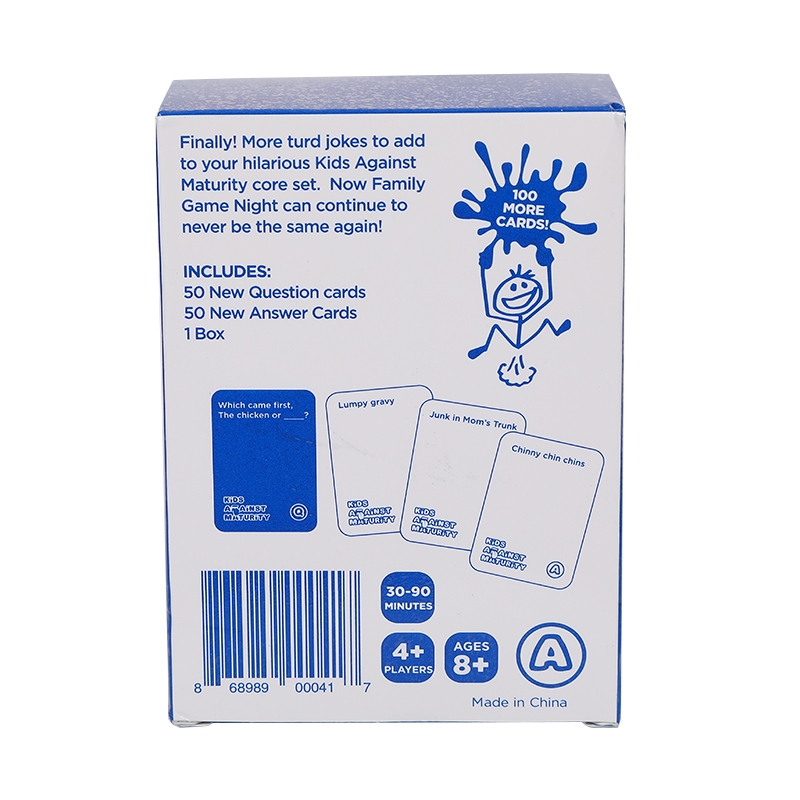 You may also be interested in the following product