Super Fight: A Fancy Battle in a Hilarious Party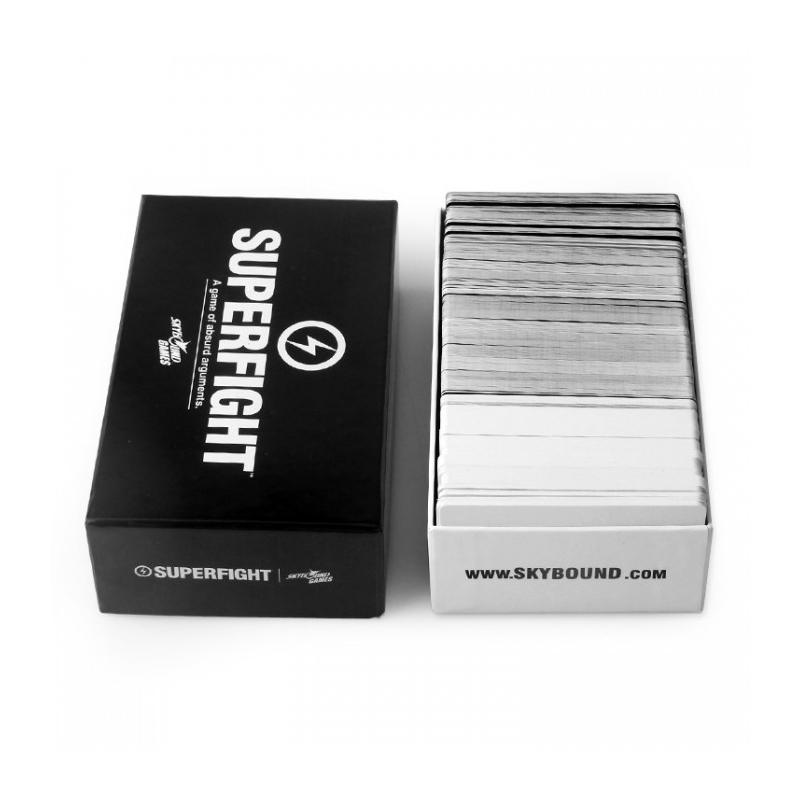 Super Fight is a really simple game as you can image, but ridiculous and hilarious over your image as well!
Everyone has a dream of being a hero, which is the attractive light spot of this game. As the contribution of this game, there are character cards and attribute cards. You do not know who you will be and what kinds of power or weakness you will get. The uncertainty is a primal force to push you to play it.
The rules are not fixed, you can play as freely as you can. You can choose a Ref, who show the enemy with his attribute cards, and all players then show their heroes with their power or/and weakness. The winner gets a point which judged by Ref.
OR
You can also battle by solo, the next player plays as the Ref role to judge the final and be a challenger to challenge the Bosssss.
How many heroes you can have and how many attribute cards you can have all depends on you. You can also make a rule like every character must match a weakness, that means you should separate the attribute cards at the beginning. You are the rule maker you can play by the rules whatever you want to play.
Moreover, it is essentially an American style game, players play with their discussion.
For example, how to judge the winner, the Ref may give reasonable evidence which he can make up at will. That is a part of making laugh.
Date:03/26/2019