Joking hazard: Comical Version of Cards Games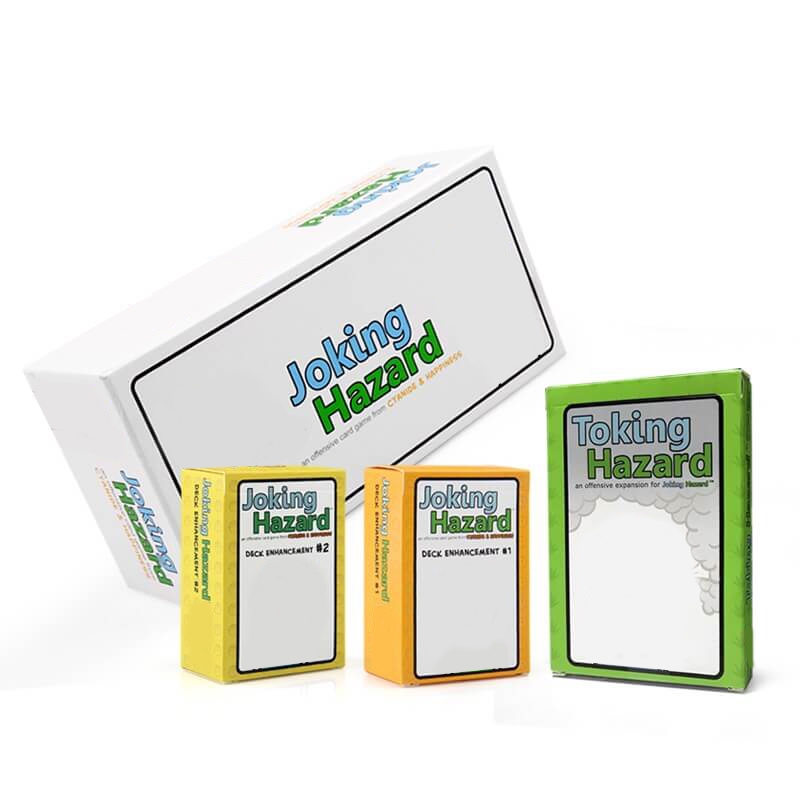 Another language trend game similar to CAH and What do you meme. Similar rules and similar imagination, but actually it has own obvious feature. In joking hazard, the card, and pieces are made up of exaggerated animated figures. It is more concrete and obvious on foiling atmosphere. There will be 2 cards to pave the way every round, it means it gives a more specific scene for the player to imagine and creates a more hilarious effect.
The first scene is picked randomly and the judge chooses a subsequent card to make an extraordinary circumstance. Then every player shows the most "suitable" (hilarious), that out of the judge's mind. The judge picks the best one he thinks to award one point.
It must be funny, and worth to play if you are a player of CAH or WDYM. You will glad to play with your friends at a party, that will be a good phenomenon.
Date:03/22/2019