Codenames: Word Game add Competitive elements, More interesting?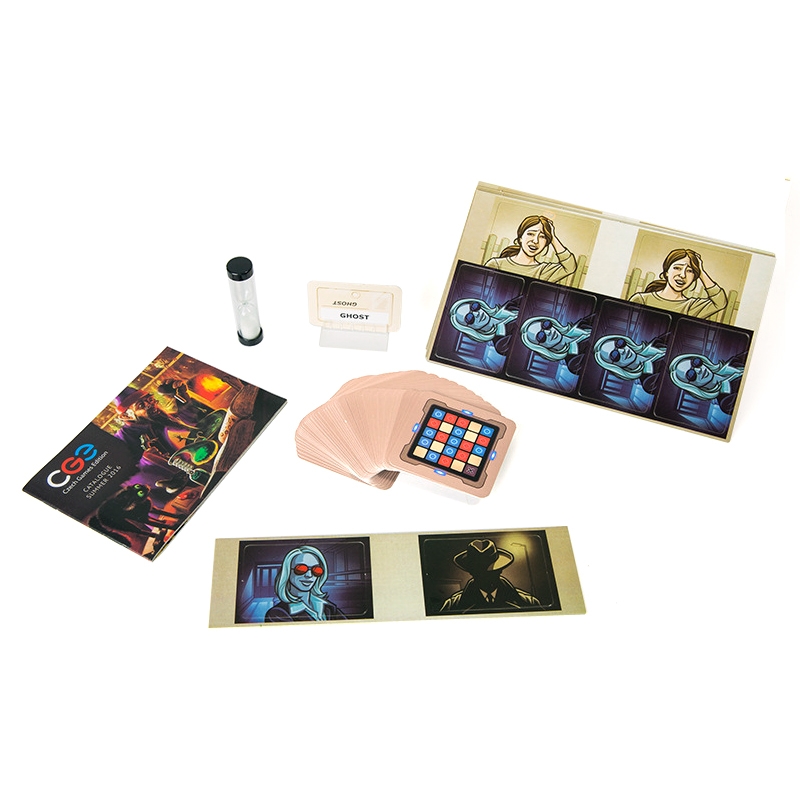 Codenames is a strategy word game for 4-8 players designed by Vlaada Chvatil who designed the well-known board game Through the Ages: A Story of Civilization.
The game hardware includes:
16 role cards
1 double face role card
7 stranger cards
a killer card
400 word-cards
40 board cards(question cards)
a card holder
a sand clock
The players are divided into 2 teams(red and blue). There should be two captains who can see the board card and give their own teammate a clue word. 25 word-cards ordered as 5X5 square and teammate select the word card that depends on the clue. According to the color of the board, put on the corresponding character card. The team who unlocks all their role cards will win, and who touch the killer card will lose the game directly.
A word game adds the element of competition, is the feature of this game. The most important point is to avoid the killer card, then give the most relevant words. At the same time captain also should consider keeping away from the enemy's card, like "tree" may have a correlation with apple and orange. If one of them is the enemy's word, it isn't worth. Therefore, this game not only test player's tacit, but also ordeal many aspects of thought and logic.
Overall, it is a great game with progress in word games. Incontestable, Codenames won the 2016 Spiel des Jahres(Game of the year), the most prestigious game award worldwide, and keep the high rank in most of board game rank list. Also, it has been translated into multi-languages, that no need for my recommendation, all of board game players should try.
Date:03/21/2019