Azul board game: Aesthetic or Strategy, which is your advantage.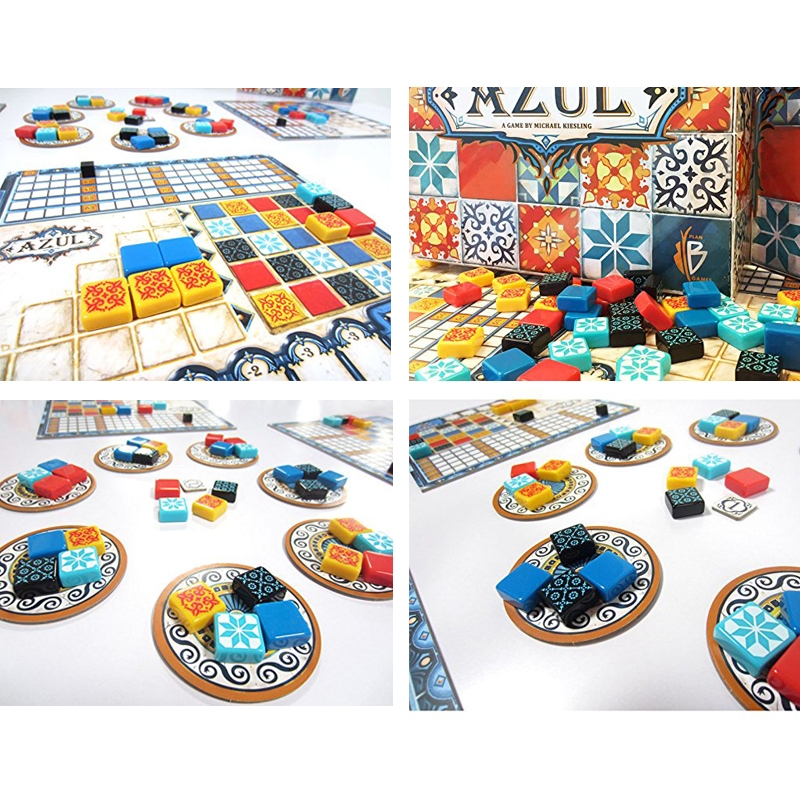 Legend has it that when King Manuel I of Portugal visited the Alhambra in southern Spain, he was shocked by the ornate decorative tiles of the Moors. The king apologized to the interior of the Alhambra and immediately ordered the use of similar wall tiles to decorate his own Portuguese palace. The introduction of tiles into Portugal is deeply loved by the local people.
In Azul board game, you will play as an artisan to decorate the wall by tiles. That is really an over-fantasy game that combines traditional arts and competitive game. It is tough for an abstract game to perform well, but Azul breaks with convention. It shows a full of the drive at the market, and be an online-sensation game all over the world.
How is it rule design? The player has own game board which is divided into 4 zones (point guard, operating guard, wall, and ground). Besides, there are 5-9 factory trays(3 pieces tiles on each one) circle around a central region. At the beginning of the game, the first player selects a factory to get all same color tiles and discard others to the central region or select tiles in the central region(the first one choose here will be the beginner next round). Put the tiles on operating guard in one row( if full, move to ground counts as a penalty). If the player fills a row, the same color on the wall in the same row should be lighted by tile, and get 1 point. Each wall score should be counted the point that all adjacent blocks. Once a player completes the same color line on the wall, the game is finished. All player could count the points and at the final a horizontal line worth 2 extra points and a vertical line worth 7 plus points. Same as the most abstract game, Azul should more details and strategic thinking, but have the aesthetic feeling that traditional abstract game does not have. Id like to recommend it to all of board game players, you will not be regret for a fantastic game.
Date:03/20/2019