What do you meme: Add some Pictures to the Cards Games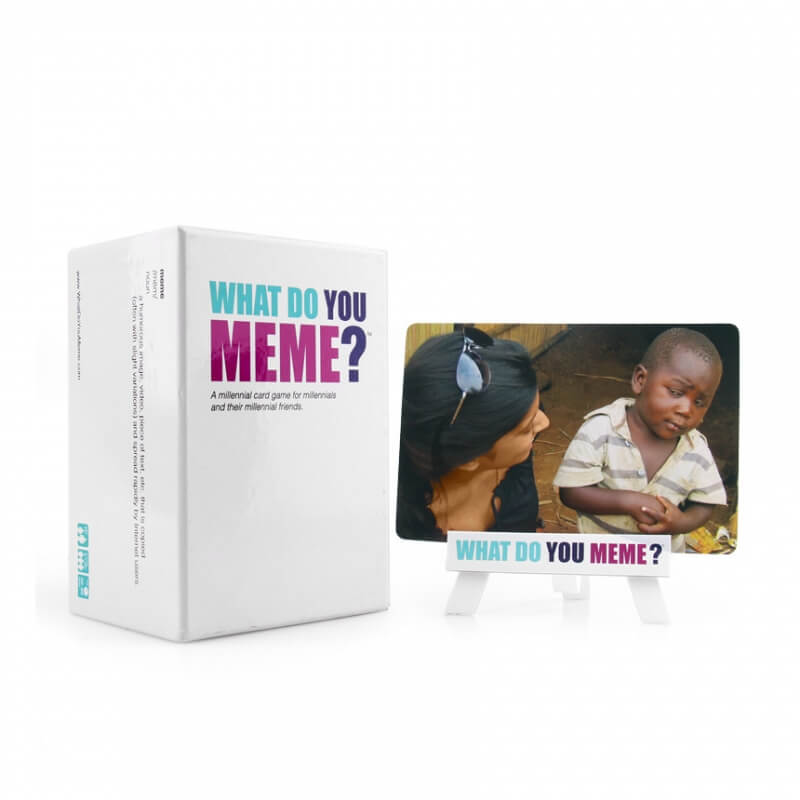 What do you meme? Memes is a popular figure species, which consist of stickers and interesting words. On the internet, Memes has been used for communicating more vivid and funnier. Let alone in What do you meme, as you can imagine, add a specific scene on a meme which has been funny enough. The result is double funny.
The sales of 'What do you meme' have exceeded cards games in 2018, be the top 1 in Amazon.
As the same type of game, what are the differences between these two games? The most different is that CAH is offered for the people in ridiculous mind and 'horrible people' who want to spoof each other, but WDYM is going to the player who wants to play a funny game, the more funnier the better.
Besides the basic version, there are also many expansions for different people to experience, like Game of throne pack, Fresh meme pack, Basic bitch pack and stoner pack exactly match the most of players.
Based on simple words and memes, this game covered more range of players than CAH. It can be recommended to most of the players worldwide.
Date:03/19/2019