Wholesale The Voting Game - The Adult Party Game About Your Friends
Availability: In stock
click count: 3842
Payment:




Details
Material: Paper
Product Weight: 0.5kg/pcs
The Voting Game is a party game that uncovers the hilarious truth behind your friendships.

Play again and again - Gameplay varies dramatically based on who you're playing with.

Get to know each other - Personal stories are often shared after a revealing vote.

Ages: 17+ | Players: 5 - 10 | Time: 30-90 minutes |160 Question Cards

Warning: Not recommended for accountants and other people without a personality
Manufacturer recommended age: 17 years and up
Professionally printed on premium playing cards.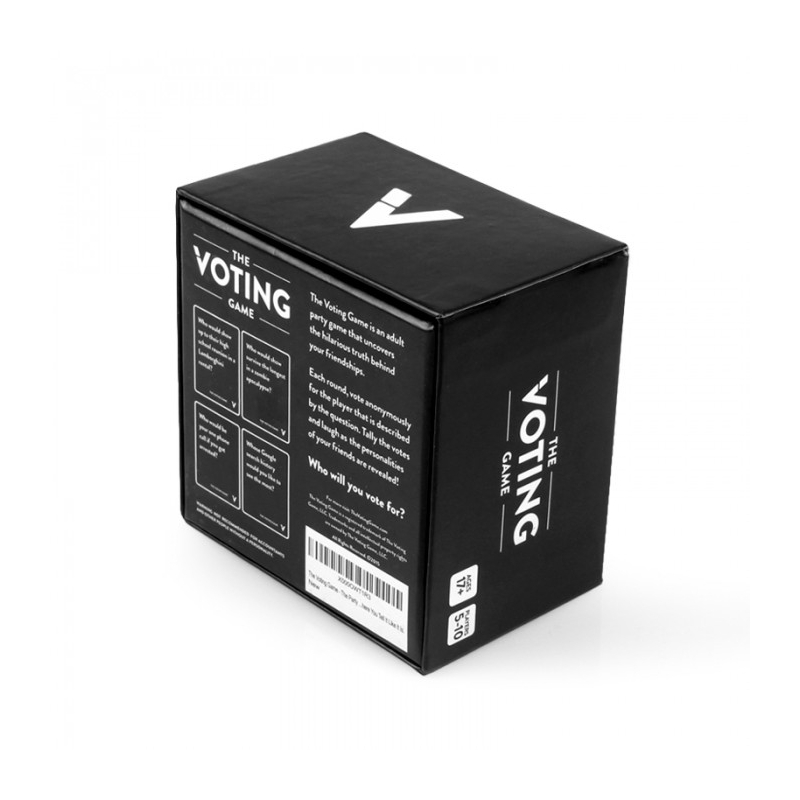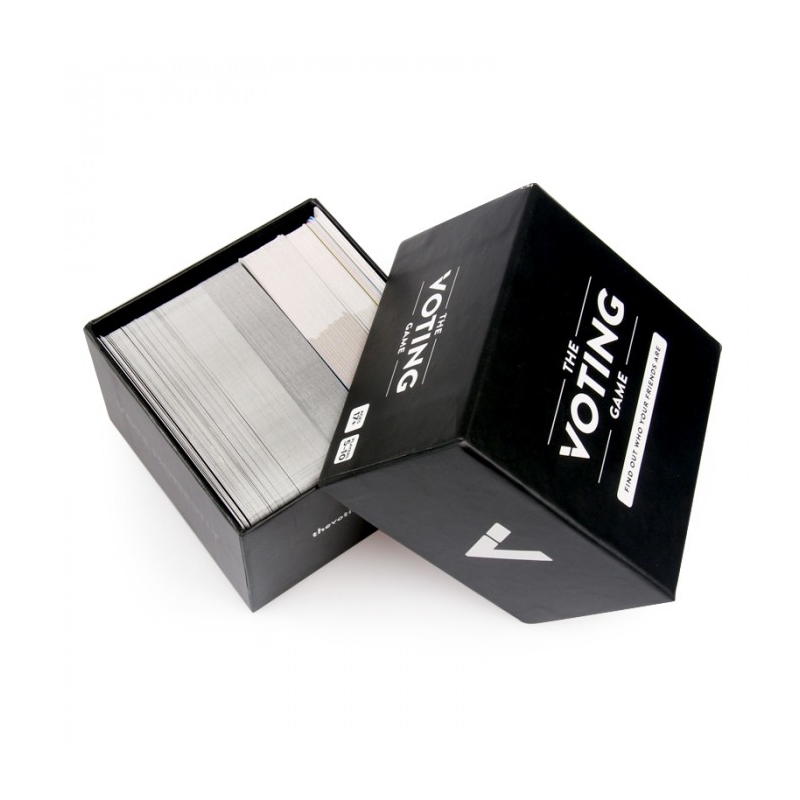 You may also be interested in the following product