Wholesale Humanity Hates Trump Card Game
Availability: In stock
click count: 4620
Payment:




Details
(1).Name: Humanity Hates Trump Cards Game
(2).Material: paper
(3).Package:box
(4).Weight: 0.97 lb/pc
(5).40 pcs/ctn
Humanity Hates Trump Card Game - Base Set (200 White Cards, 50 Black Cards)
250 new cards (200 white cards, 50 black cards) - make american party games great again.

Works with cards against humanity, humanity hates trump: expansion one, and similar games.

You don't need any other game to play this, but you can play with any set. No duplicates with either of the expansion packs.

Professionally printed on premium card stock, includes two ultimate trump cards.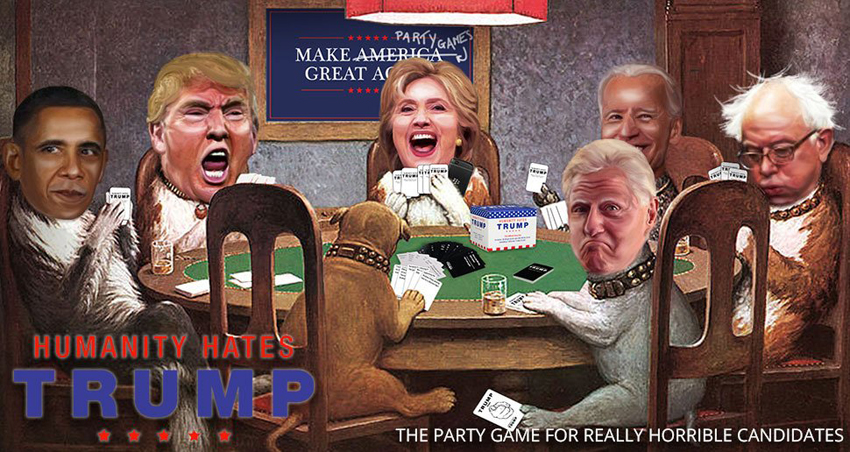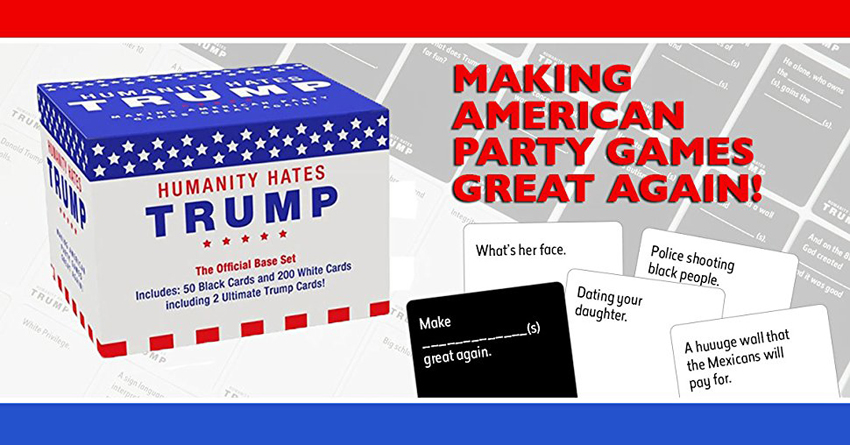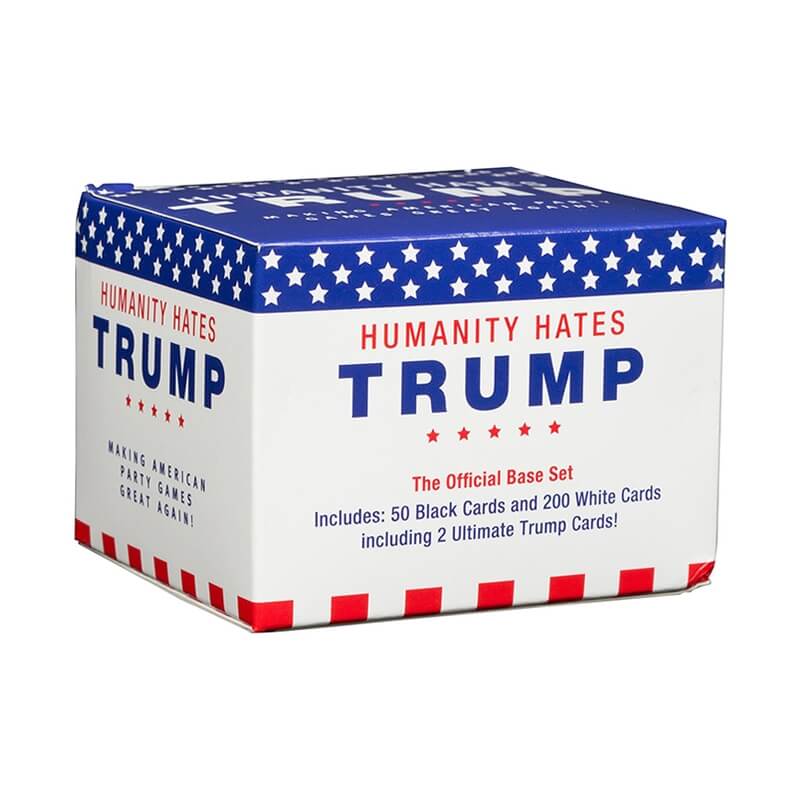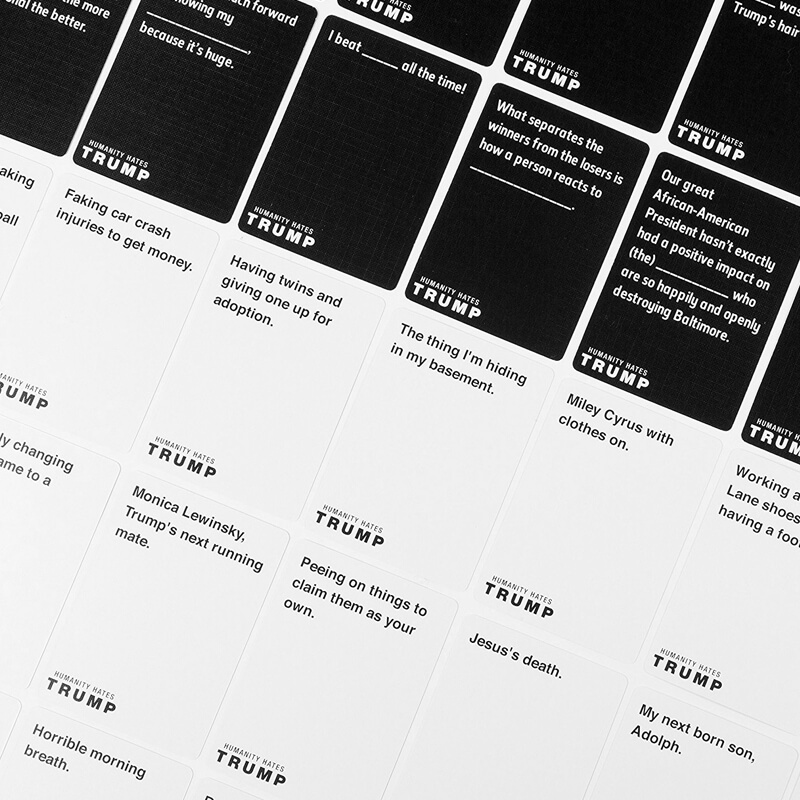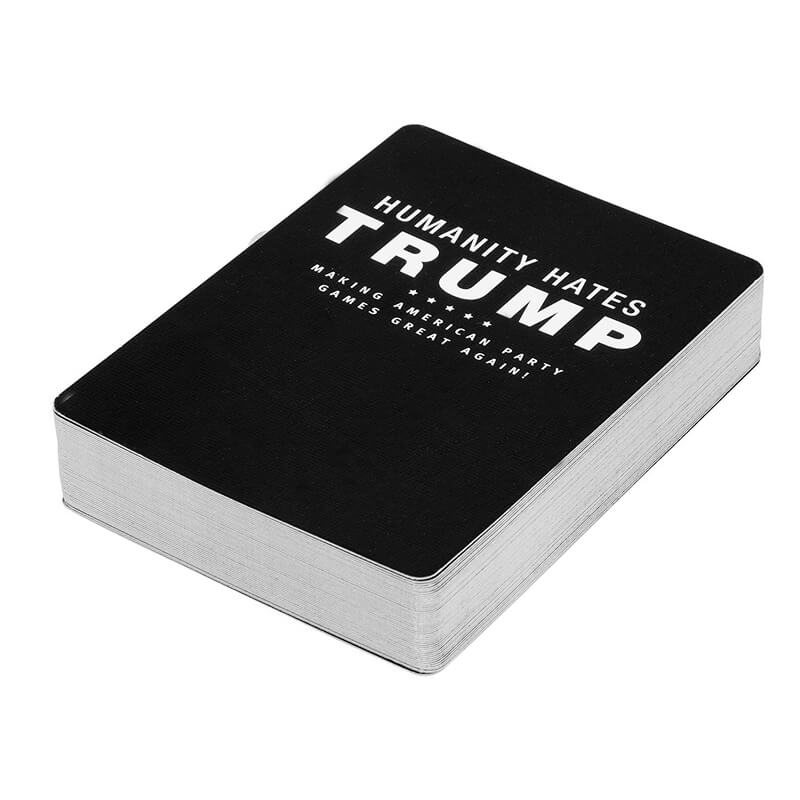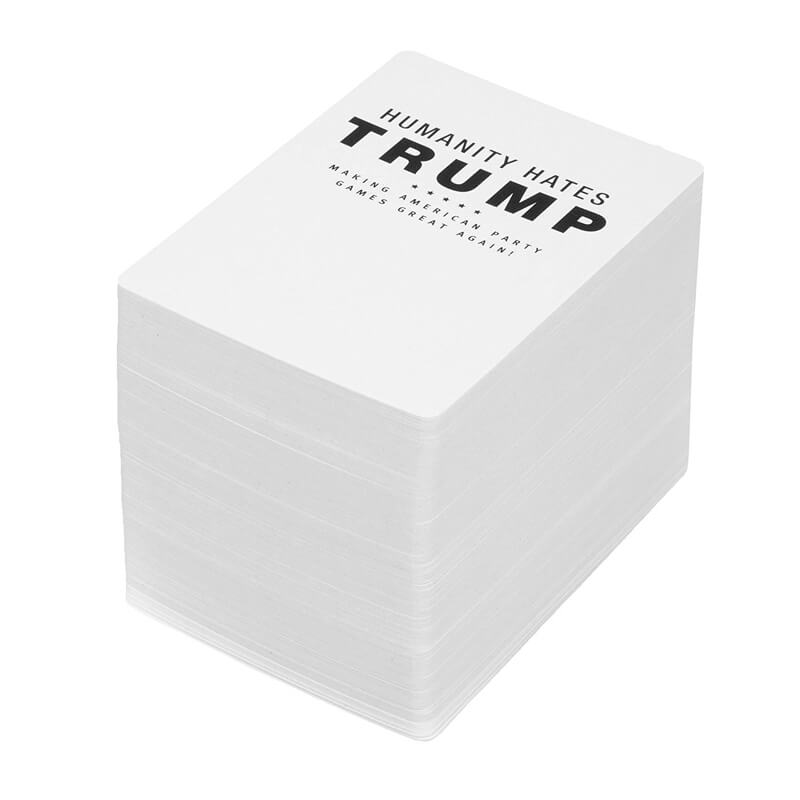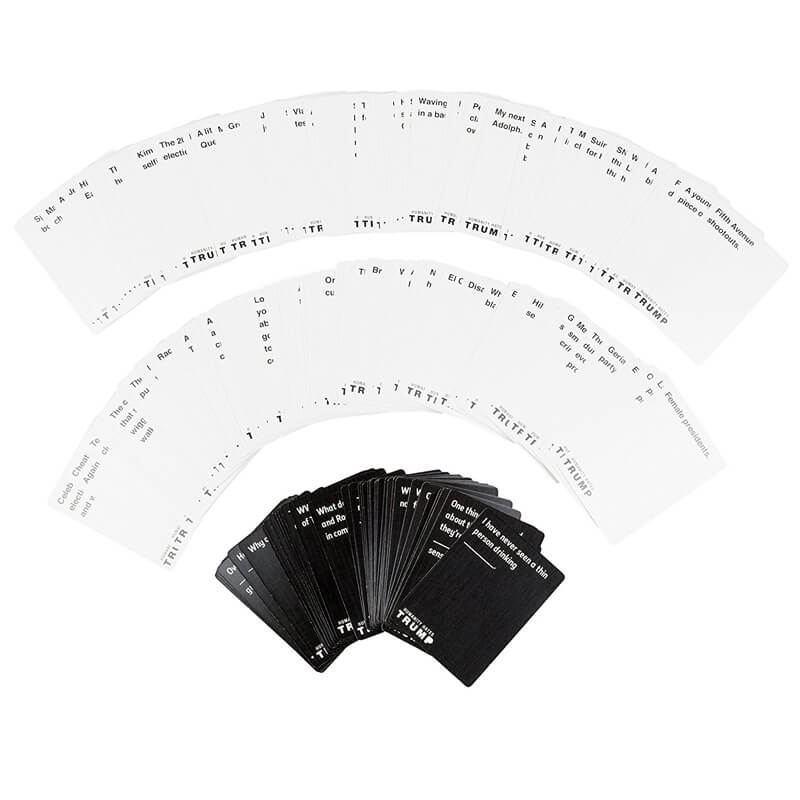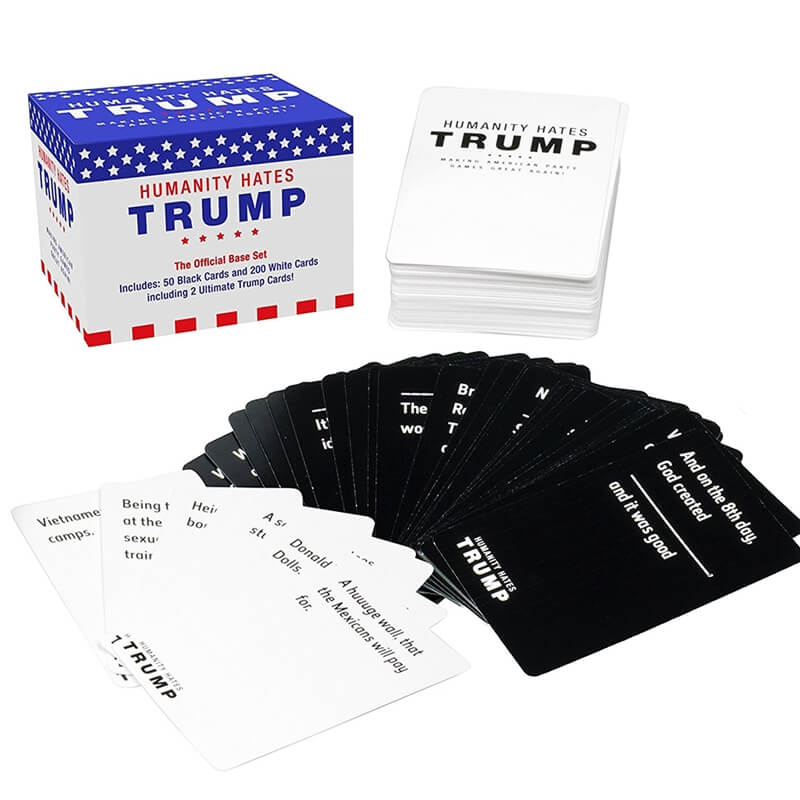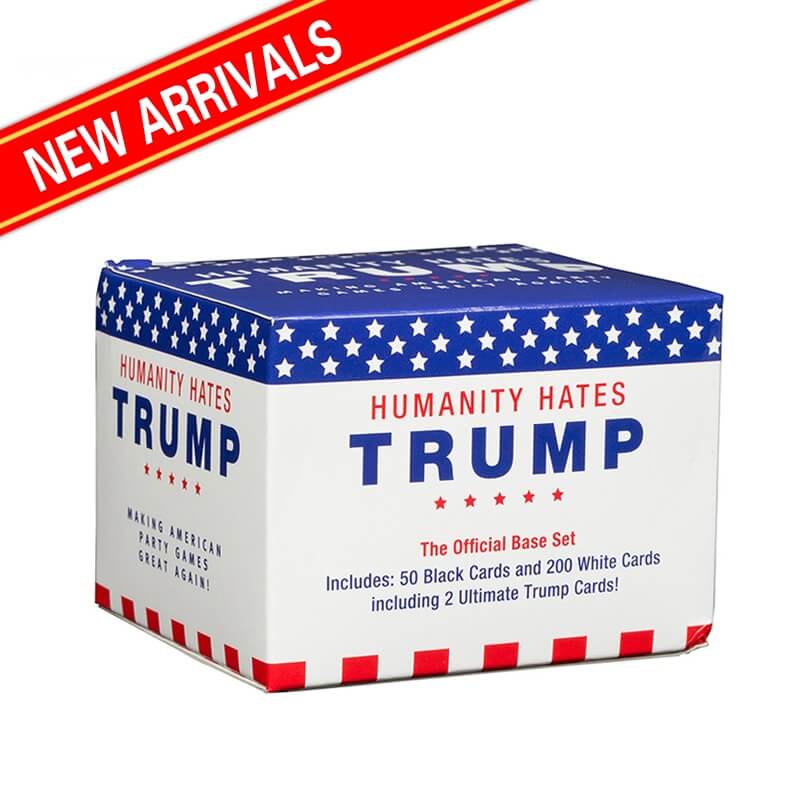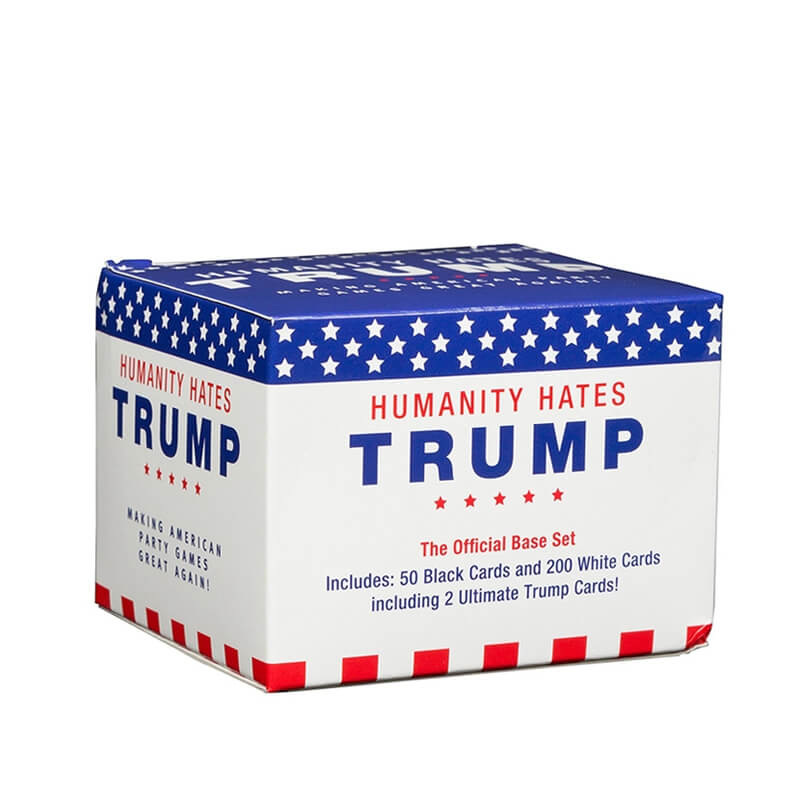 You may also be interested in the following product