Details
Bears vs Babies Cards Game + NSFW Expansion Pack
Material: Paper
Product Weight: 1.19 lb/pc
Packing quantity: 12pcs/ctn
A Monster-Building Card Game From the Creators of Exploding Kittens.
Includes 107 Cards (2.5 x 3.5 inches), Playmat, FAQ sheet, Rule Book all inside a FURRY BOX!
About the NSFW Expansion Pack
This is not a stand-alone game and requires Bears vs Babies to play
30 NSFW cards (for fun)
1 instruction manual (for guidance)
1 condom (for explosive love-juice)
This pack is decidedly NOT family-friendly!
In Bears vs Babies NSFW Expansion Pack, you build magnificent, glorious Monsters to eat despicable, horrible babies. The player to eat the most babies wins! . This is an expansion of Bears vs Babies and cannot be played without purchasing the game sold separately. Each pack contains 30 NSFW cards (2.5 x 3.5 inches), 1 instruction manual, and 1 condom.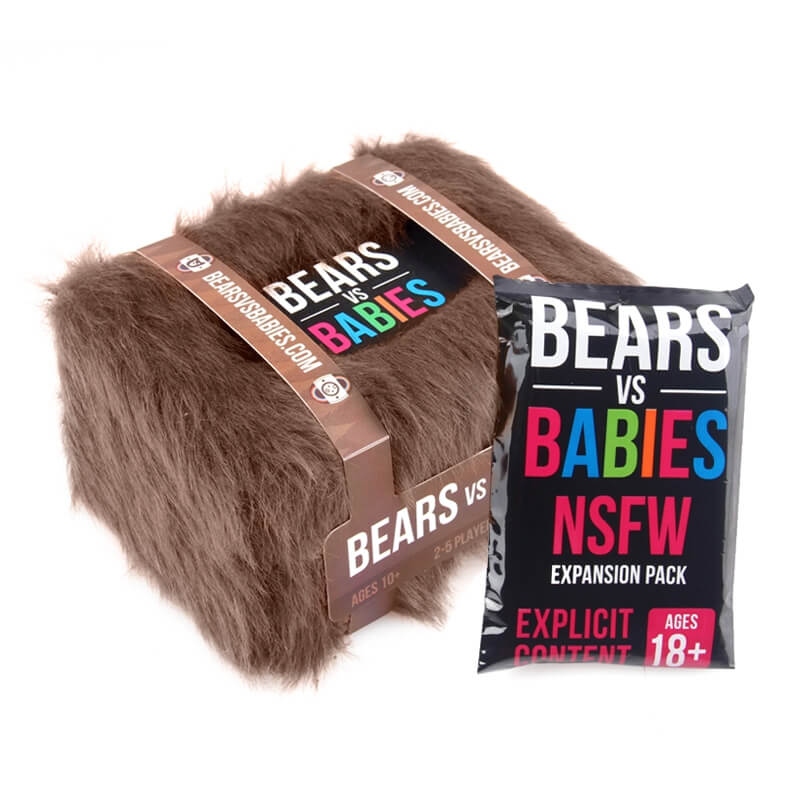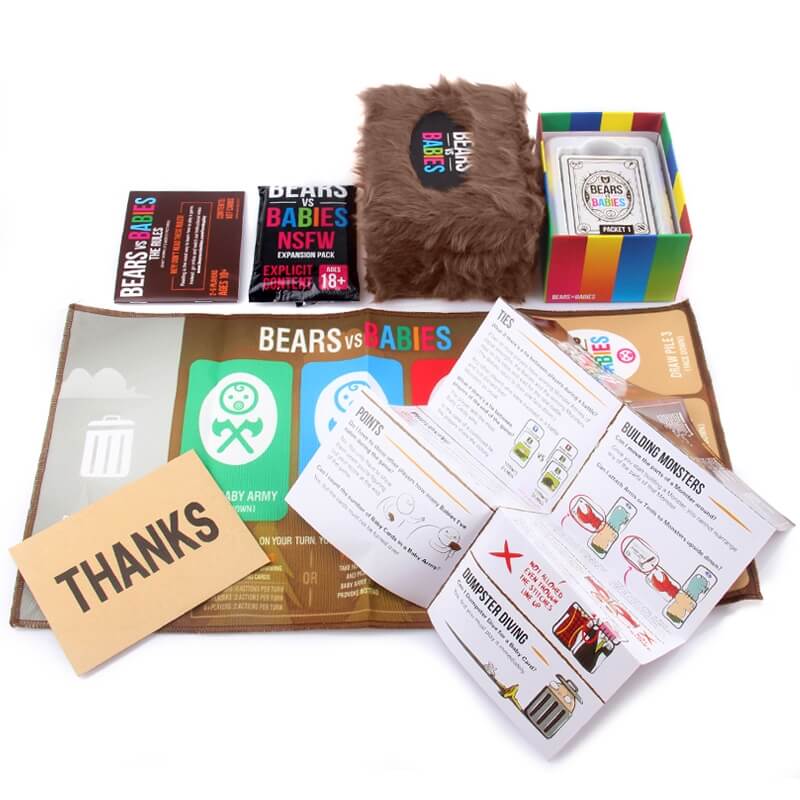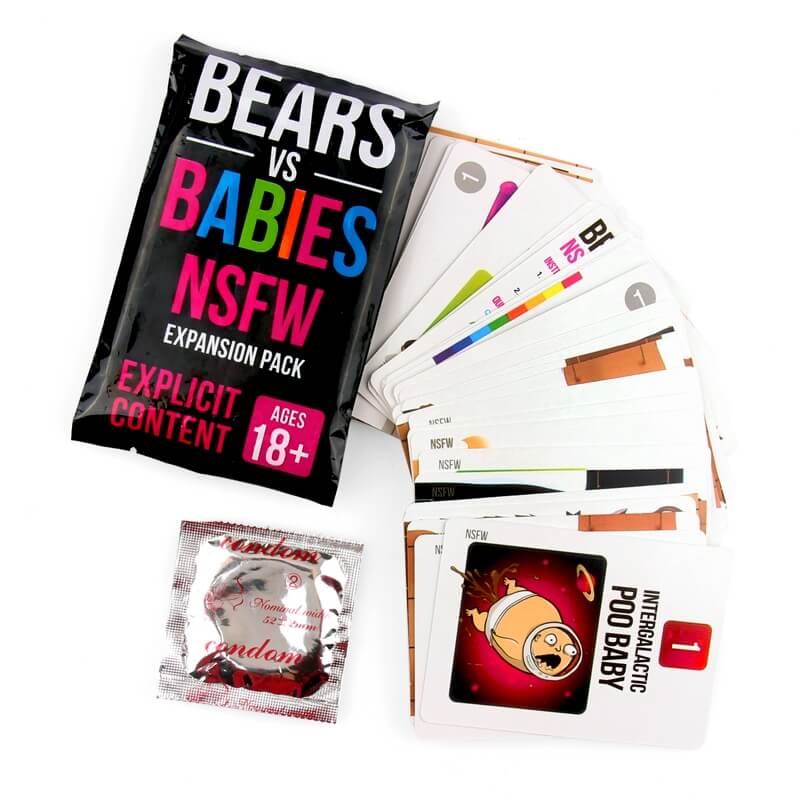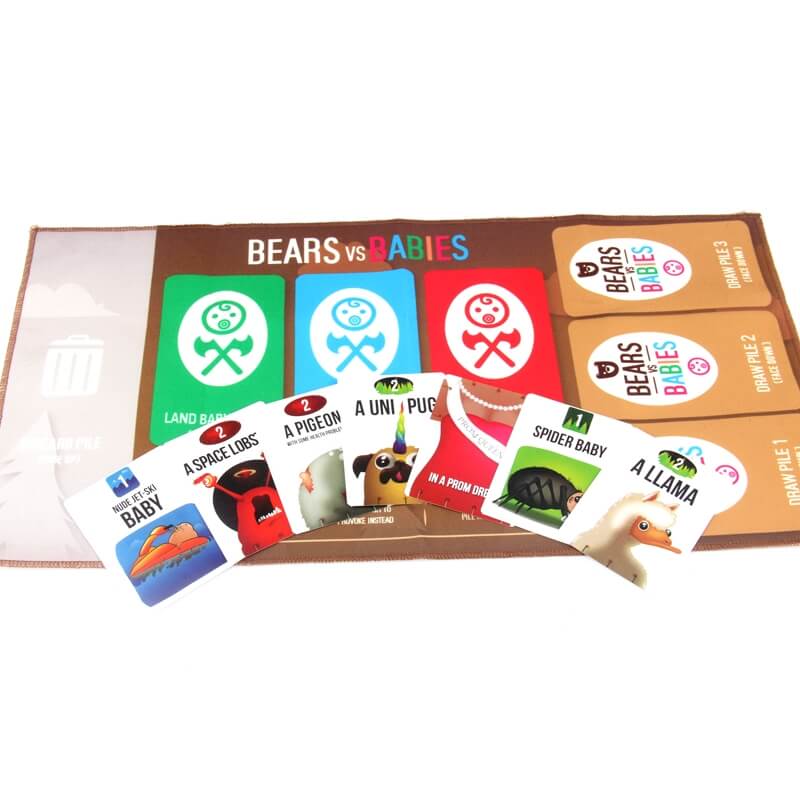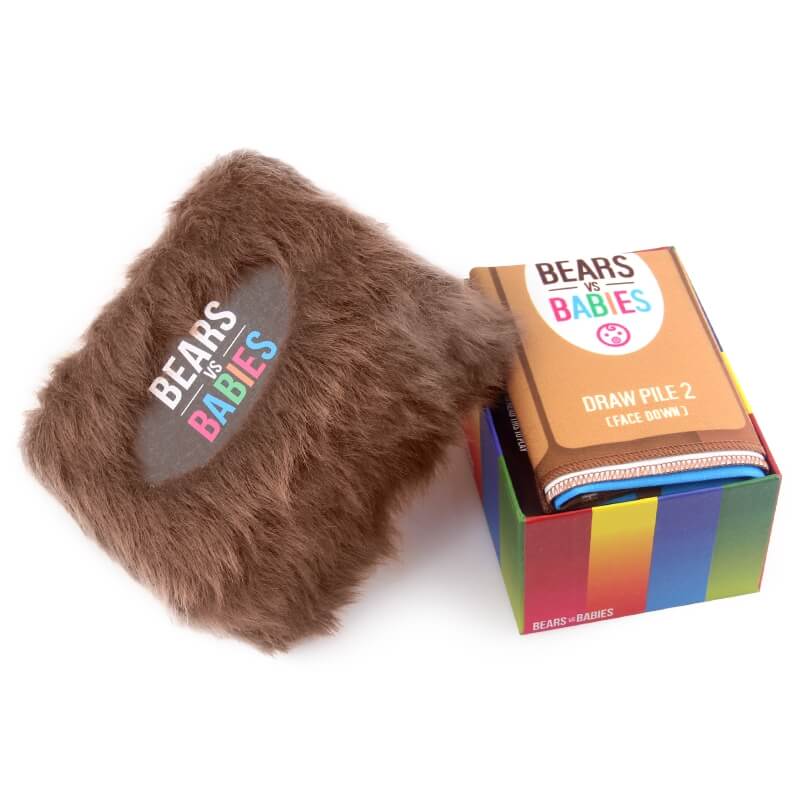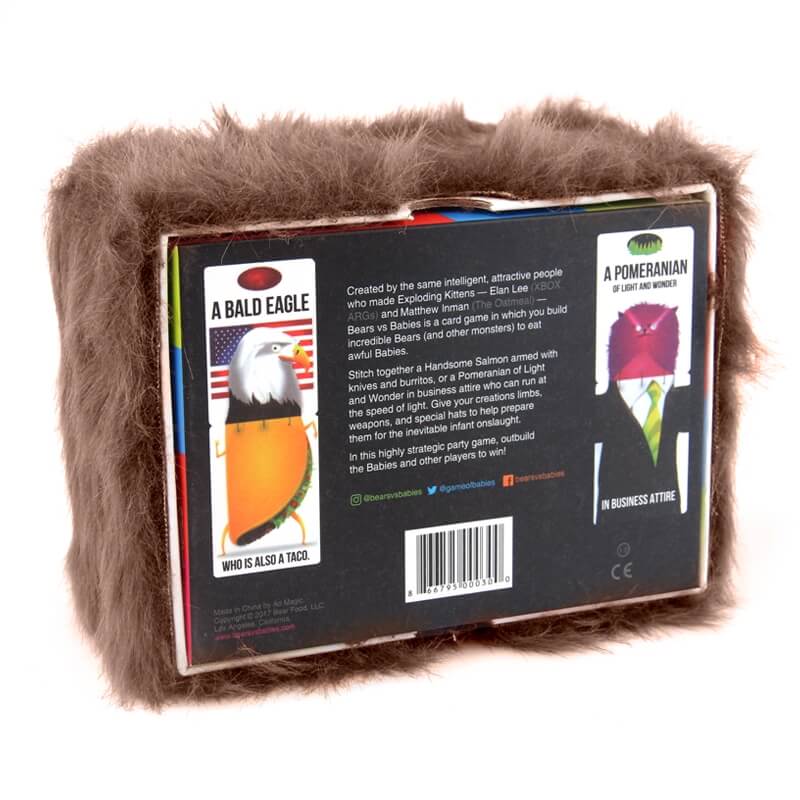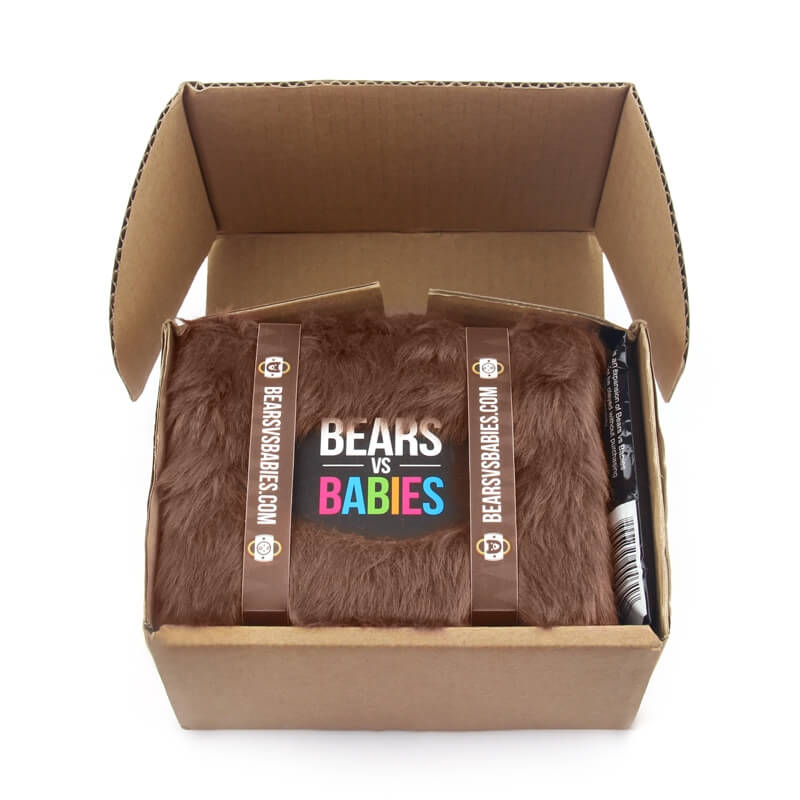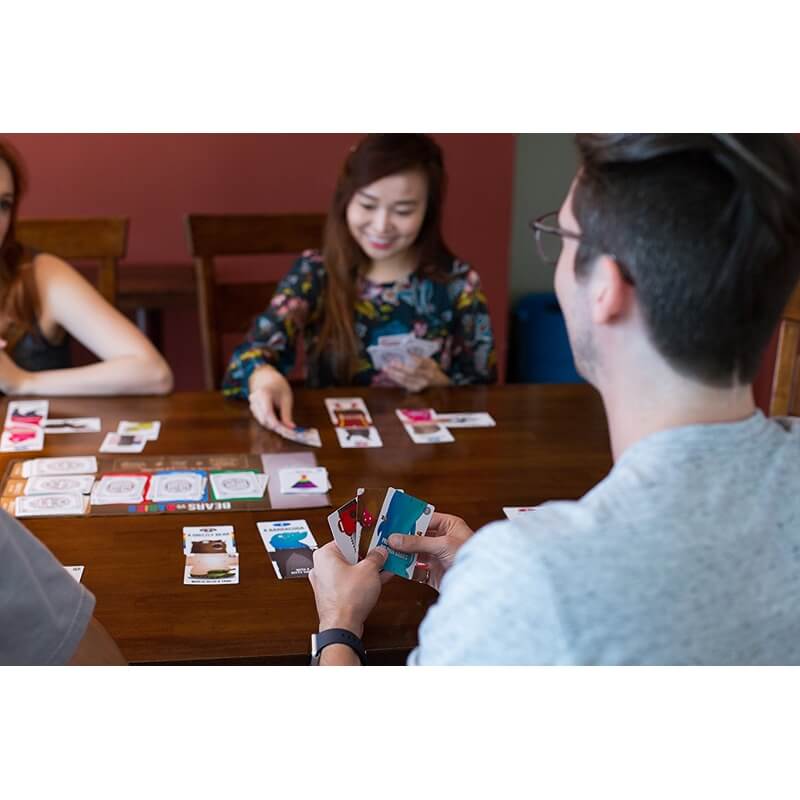 You may also be interested in the following product