Cards Against Humanity: Your Shitty Jokes
Availability: In stock
click count: 454
Payment:




Details
Product Dimensions 3.6 x 2.6 x 0.7 inches
Item Weight 3.2 ounces
Contains 50 blank cards: 40 white and 10 black.

Add your own confusing, alienating inside jokes to a game we've carefully written to have a consistent voice and grammatical structure.

Includes instructions for writing cards that don't suck, which you will almost certainly ignore.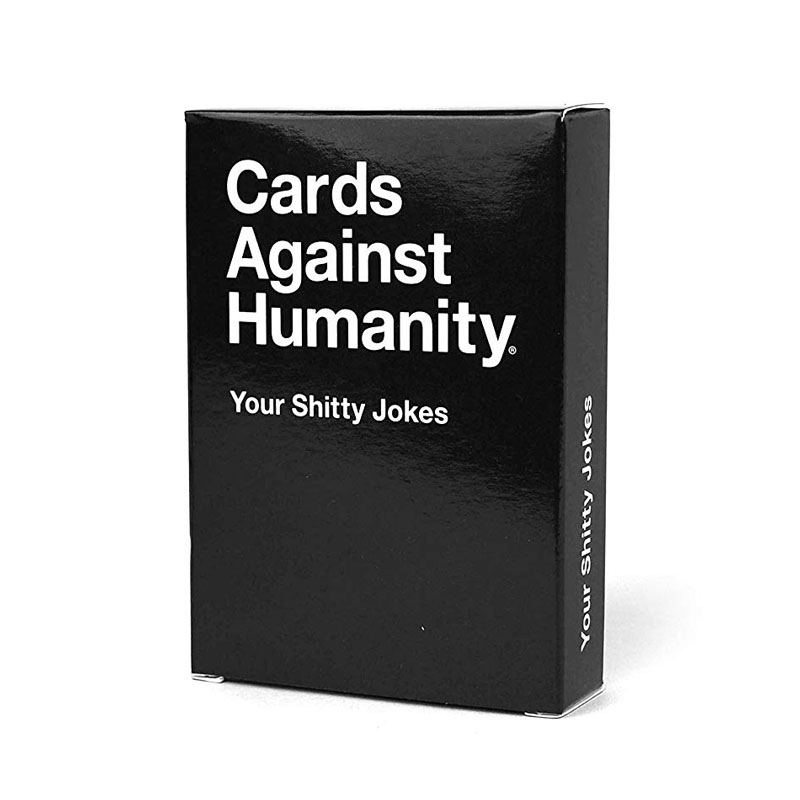 You may also be interested in the following product